A Little Bit of This, A Little Bit of That
Happy Wednesday, everyone!
In two weeks, I'll be jetting off to Europe... And, I am looking forward to it. I am having a case of senioritis.. But, that is neither here or now.
Let's talk Fashion on today's A Little Bit of This, A Little Bit of That post.
Fashion Week. All major designer's are showcasing their Spring/Summer 2013 Collection now. And, I am seeing lots of spring/summer shopping in my near future.
1. In love with Jason Wu and Zac Posen. Here he is surrounded by glamazons. His collection is
pic from refinery 29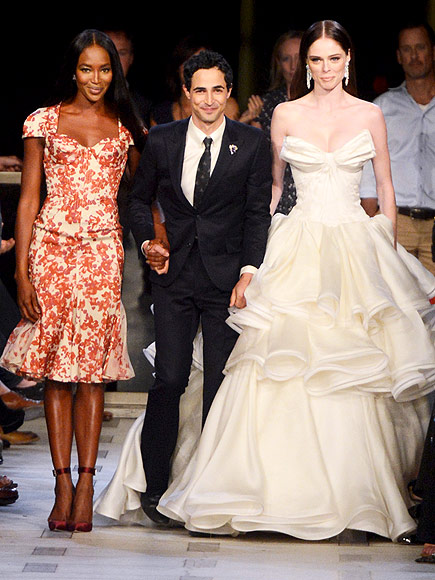 from people.com
2. Hair at Thakoon. I don't know if I want to get that device to get crimps like these.
pic from refinery 29
3. Prabal Gurung. Aside from Fashion Week, he is making headlines since Miss Kate Middleton, the Duchess of Cambridge, was spotted wearing one of his creations while on a Royal Tour with Prince William in Singapore. I love the colors on the dress. His creation, worn by Miss Middleton, was inspired by a series of photographs by artist Nobuyoshi Araki. The prints in all shades of purple, teal and black, are arranged like a Rorschach image.
pic from refinery 29
from refinery29
5. Hilary Rhoda. Classic American Beauty.
from refinery29