A Little Bit of This, A Little Bit of That
Happy Wednesday, everyone!
Here is this week's
A Little Bit of This, A Little Bit of That
. And, we're focusing on LOVE, since Valentine's Day is tomorrow!
1. Crazy cake! Just another way to use those sweethearts to decorate a cake for your sweetheart. ;)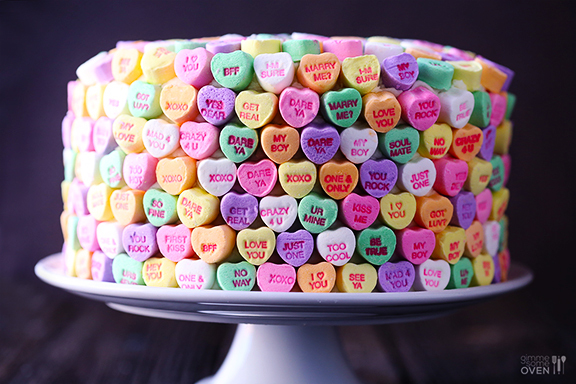 2. Ever wondered how Valentine's Day came to be? Here is the
wiki info
.
3. Flowers. Flowers are something always given during this day as a symbol of love, care, etc. But, is shouldn't take this day to just receive flowers, right? Red roses imply passion and romantic love. Pink ones show affection and white shows chastity. Yellow roses stand for friendship. Iris stands for good news and primrose stands for eternal love. Isn't it amazing what flowers mean if you take a moment to learn its language?
4. Movies coming out during this week!
5. Chocolates!
Until, next time! Have a great Valentine's Day everyone!